Calendar of Events
-All events are held inside the function room. Cafe side remains open unless otherwise stated.
-To book your own event, click here

Last Pahina Uno EP Launch
September 9, 2017 @ 8:00 pm

-

11:00 pm

P450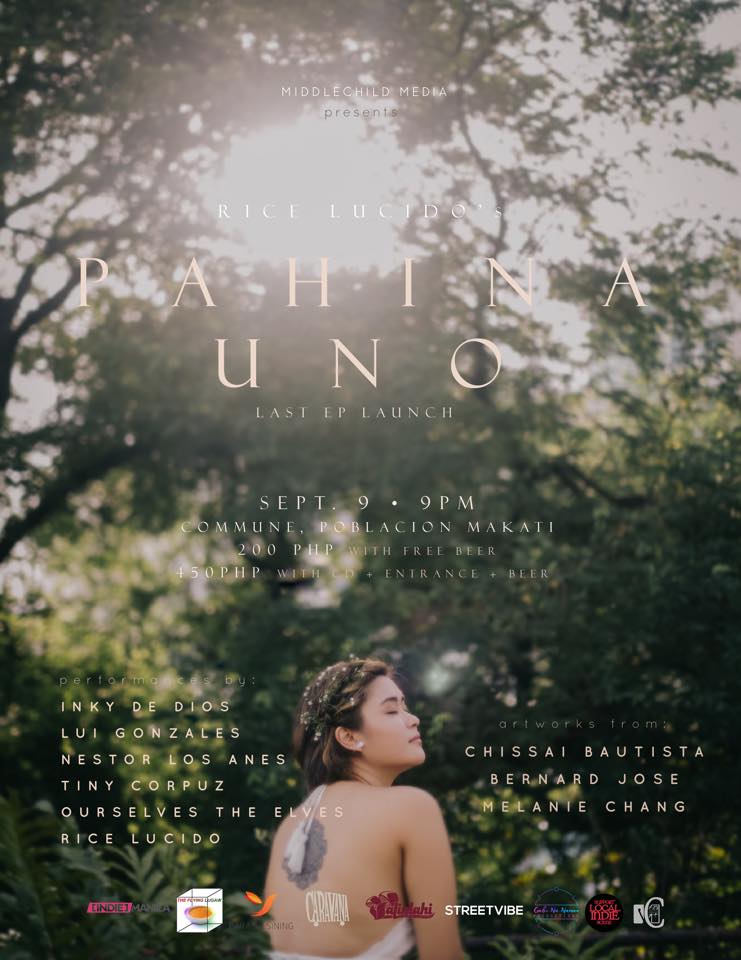 Middle Child Media presents,
"PAHINA UNO"
The Last EP Launch

Here is Rice Lucido's last EP Launch on her #PahinaUnoEP tour. Witness her stripped down set on September 9, 2017 at Commune together with her favorite acts and the artworks of her dearest talented artist friends.
Intimate and stripped-down performances by:
Enrique De Dios
Lui Gonzales Music
Nestor Los Añes
Tiny Corpuz
Ourselves the Elves
and
Rice Lucido
Artworks by:
Chissai Photo
Bernard Jose
Melanie Chang
Entrance Fee:
200PHP with 1 free beer
450PHP with 1 free beer and a copy of Pahina Uno EP!
See you there!
"Sa bawat patak
May tindig na dala–
sa balat,
sa puso,
sa kaluluwa.
At
Ito ang simula
ng pag-usbong sa lupa.
Nawa'y madama."
#PahinaUnoEP #RiceLucidoEP
Special thanks to our media partners!
STREETVIBE | Salinlahi Lifestyle Clothing | Indie Manila | Gabi Na Naman Productions | Para Sa Sining | Support Your Local Indie Scene | Middle Child Media | The Flying Lugaw | Caravana