Calendar of Events
-All events are held inside the function room. Cafe side remains open unless otherwise stated.
-To book your own event, click here

HUGO: A Hidden Past Revealed Documentary Screening
March 31, 2017 @ 8:00 pm

-

11:00 pm

P250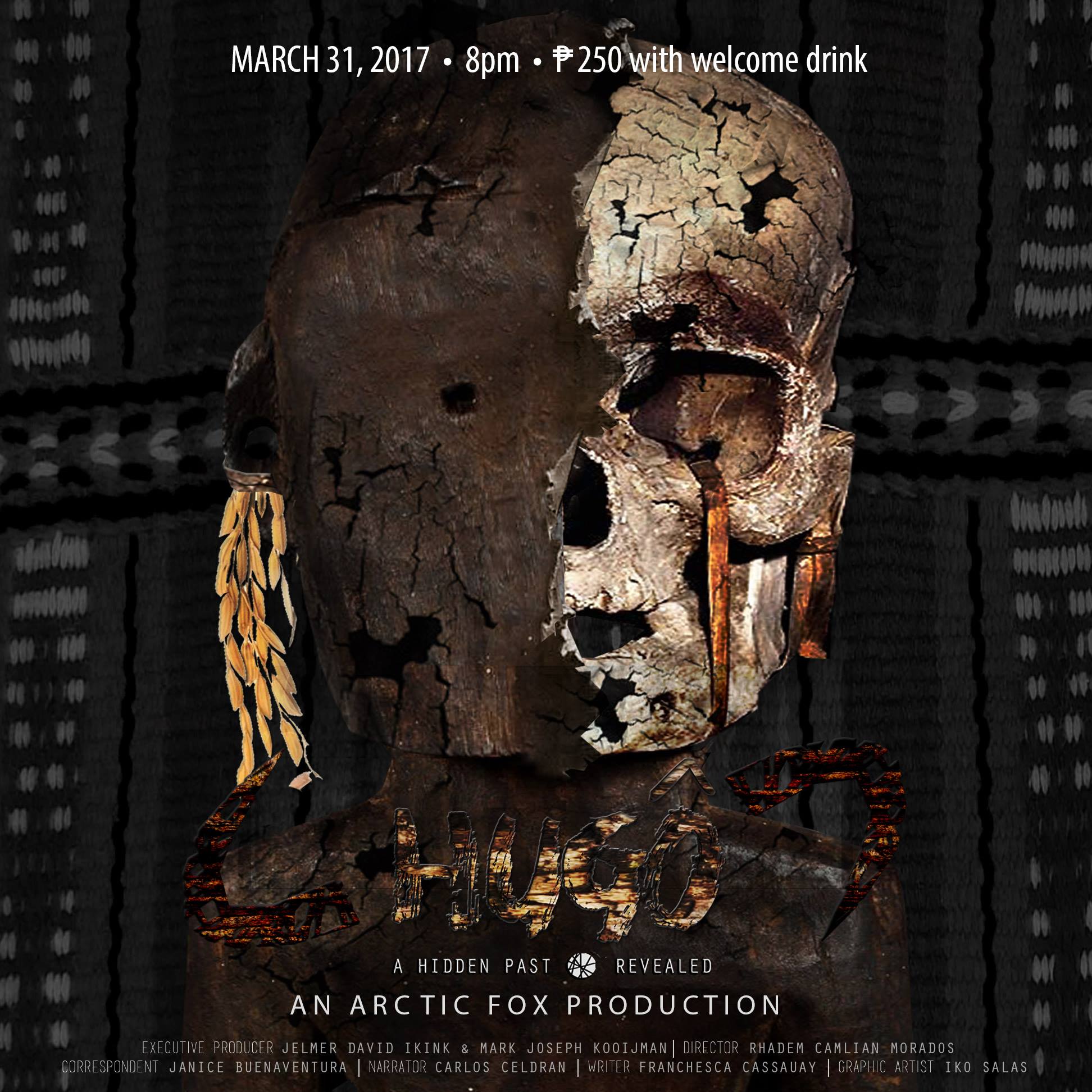 Hugô is a 40-minute documentary about the bul-ul, a traditional and iconic Ifugao wood carving, and the various claims about its origin, use, and function.
The documentary was born upon witnessing a traditional thanksgiving ritual in the Cordillera Region, where the bul-ul is used by Ifugao tribes as a conduit to invoke the presence of ancestral spirits to grace their ceremonies.
Most Filipinos and foreign enthusiasts have been taught that the figurine was a Rice God and have seen it on display mostly as an antique and/or art object. An informal chat with a young mombaki (an Ifugao spiritual leader) prompted the team to go on a quest to learn more about the cultural artifact. This endeavour led them to Ifugao Province, Benguet, and Metro Manila, where they met with and interviewed resource persons on Ifugao culture. Along the way, the many faces of the bul-ul were revealed, inadvertently unmasking, among others, issues about the commodification of culture, as well as the tension between the need for heritage preservation and the inherently evolving nature of cultural transmission.